Feed the Post: How Northwestern Basketball Inspired the Grammys
WNUR Sports Online Content Director Cameron Songer (@CameronSonger) explains how most important pop songs of 2013 were actually about Northwestern basketball.

Get Lucky: The Record of the Year at this year's Grammys is about a universal desire: winning basketball games. That's definitely what it's about, right? Anyone who stuck through both overtimes of Northwestern's win against Purdue stayed up late, for sure. And given Northwestern's perennial underdog status in the Big Ten, there's a little bit of luck in every win.

Thrift Shop: Sometimes it feels like Northwestern's team is made up of guys who were rejected by bigger programs. Consider the case of James Montgomery III, a guy who walked on to Northwestern's team after serving as a practice player for the women's team. Dave Sobolewski didn't have any other offers from major conference schools. Neither did Sanjay Lumpkin. Or Alex Olah. Last year's starting guard, Reggie Hearn, was also a walk-on at one point.

Girl on Fire: If we limited this to the men's team, this would be kind of insulting. But the women's team has this freshman named Nia Coffey. She's good. Really good. She leads the 'Cats with 16.1 points per game and 8.3 rebounds per game, plus 2.2 blocks per game. Did I mention that she's scored at least 17 points in each of the last 5 games?

Royals: In a conference with basketball giants like Michigan State, Indiana and Ohio State, you can see how Northwestern might feel like they'll never achieve royal status. But with Chris Collins at the helm and a fantastic recruiting class coming next year, we can live that fantasy.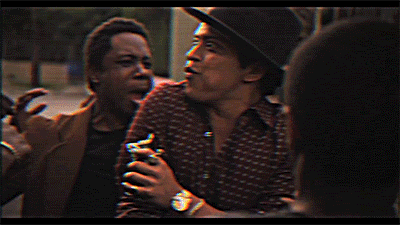 Locked out of Heaven: Say it with me now… "Northwestern is the only team from a major conference to never go to the NCAA tournament." Got that out of your system? Good. Let's try to be positive from here on out.

Suit and Tie: Some Northwestern fans were sad to see Princeton offense guru Bill Carmody replaced by Chris Collins. However, Wildcats fans who are also necktie enthusiasts were ready for a new look on the sidelines.

Just Give Me a Reason: Northwestern fans had low expectations for this season. They were just looking for some reason for hope out of this squad before next year's heralded recruiting class comes in. The play of Tre Demps in crunch time and the recent success in Big Ten play are two great reasosn for optimism.

Radioactive: since I'm still not sure what this song is about (and the music video isn't helping), all I can say is "Welcome to the new age" and enjoy the Chris Collins era. Also, this song has been stuck in my head for the last six months and I've had enough.