Feed the Post: Multi-Sport Athletes
WNUR Sports Online Content Director Cameron Songer (@CameronSonger) explains which Northwestern basketball players would excel in Winter Olympic sports.
I was so productive last week. Two midterms forced me to buckle down and study. With the men's basketball team not playing a weekday game last week, there was one less thing to distract me. This week, the 'Cats play a pair of games, but the bigger distraction is the Winter Olympics in Sochi. While my knowledge of these winter sports is basically none, it's a fun diversion. But what's more fun than Northwestern basketball and the Olympics separately?
You guessed it. We're picking a winter sport for the members of Northwestern basketball. Disagree with my picks? Leave a comment below or tweet at me.
Drew Crawford: Cross Country Skiing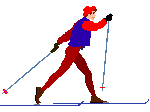 This sport requires ridiculous stamina. The men's Olympic race is 50 km. Fifty freaking kilometers! Of course, I don't really know how long that is, because this is America, but that sounds pretty far. Crawford played all 40 minutes on Saturday in the loss to Nebraska, so things like "rest" or "sitting down for a minute" aren't really necessary for him.
Speed Skating: Jershon Cobb



Speed skating is the sport that most closely resembles some of our favorite track events from the Summer Olympics. Picture Usain Bolt on skates, but on a smaller, icy track. Of all the guys on the team, I think Cobb has the best speed in a 100, 200, or 400-meter dash.
Luge (2 man): Sanjay Lumpkin and Kale Abrahamson


You have to be kind of crazy to participate in this sport. You also have to be fearless and trust your teammate 100%. Lumpkin and Abrahamson pretty much show no fear on the court. When Lumpkin lost part of a tooth in a game earlier this year? No problem. Dude jumped right back into the game. As for Abrahamson, his quick trigger on outside shots means he can get his shot off against some of the conference's most athletic defenders. No fear! As a pair, they're nearly identical in height and weight, plus they're classmates (Abrahamson is a sophomore, Lumpkin redshirted as a true freshman last year).
Ski jumping: Alex Olah


I haven't taken a science or math class since high school. (Thanks, journalism major!) One of the things I remember from high school physics is that force equals mass times acceleration. Who has the most mass on the 'Cats? That'd be 7-foot, 265-pound center Alex Olah. I'm not sure how'd he do once he was in the air, but he would have some awesome speed at the end of that ramp.
Biathlon: Tre Demps

Here comes the "sharpshooter" pun. Biathlon is a mix of cross country skiing and shooting. As in firearms. We've already discussed cross country skiing, but the reason Demps would be so good at this event is that he shoots so well late in games. When everyone else has tired legs, Demps has the ability to continue to shoot well.
Bobsled: James Montgomery III and Dave Sobolewski


In this two-man event, speed and strength are the most important elements. So is having a pilot with the finesse and timing to steer the hunk of metal as it hurdles down the side of the mountain. Sobolewski proved he can pilot the Princeton offense, with all its intricacies and options. I'm sure he could pick up this sport, too. Montgomery III is a team player who's not afraid to do the dirty work, plus he has the physical tools to get the job done.
Freestyle skiing: Nate Taphorn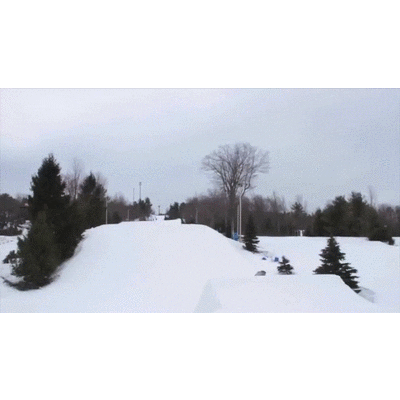 These new, extreme sports that started in the X Games and are making their way into the Olympics add some variety, but they have more appeal to the kids than to older sports fans. As the team's only true freshman and youngest player on the squad, this is a sport for Taphorn. Could you imagine a senior like Drew Crawford trying a backflip on skis? Probably not.
Figure Skating: Nikola Cerina and Aaron Liberman
No image here. Use your imagination. Are they each participating solo or are they a pair, like Will Ferrell and Jon Heder in Blades of Glory? That's up to you, the reader. I like to think the 'Cats big men have been practicing their footwork and are ready to show it off. They just need the right stage.